How much you'll be able to create with Firefly will depend on how much you already pay Adobe.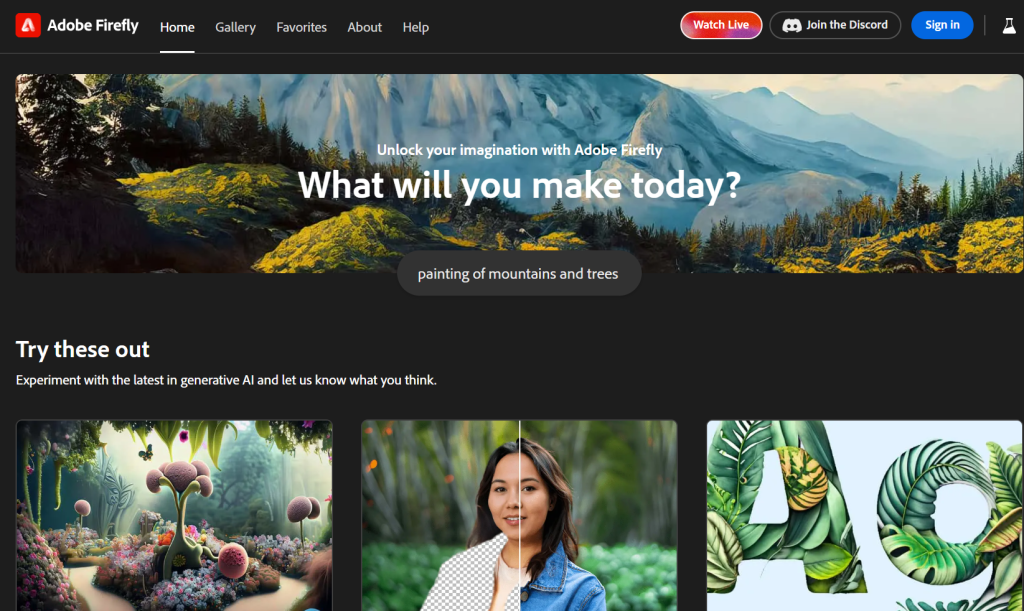 Adobe's generative AI-powered Firefly tools are now commercially available to subscribers, but with a catch: Adobe will "charge" you for using it with a credit plan that you may need to pay separately for.
Adobe Firefly is a
superb AI art generator
, trained on Adobe's own stock images. While
Firefly is now available
for free as a standalone tool, Firefly-powered generative AI art capabilities were added to Adobe Photoshop in May and
to Adobe Express
last month. Firefly not only generates its own AI art, but can be used as a source for editing: replacing the background on a beach scene with a fantasy castle, for example. Firefly, like other AI generators, is a text-to-image tool which generates an image based on your text description and filters.
Adobe's Creative Cloud subscriptions now include Firefly as part of Photoshop and Illustrator, with AI effects in Premiere Pro and After Effects. Adobe GenStudio will offer similar effects to enterprises. By default, each image created with Firefly includes a digital watermark. Adobe calls these watermarks Content Credentials to identify the image as AI-generated, and identify what edits have been made.
Firefly's credit system isn't simple​
Firefly doesn't come "free," though. Since AI art requires substantial computing power to generate, Adobe is asking users using Firefly to pay for it with a certain amount of free credits that are topped up each month. So far, Adobe is charging 1 credit per image. There's a small exception: if you use AI to generate Text Effects, you'll be able to use Firefly for free for an unlimited amounted times before Nov. 1, when the credit system kicks in.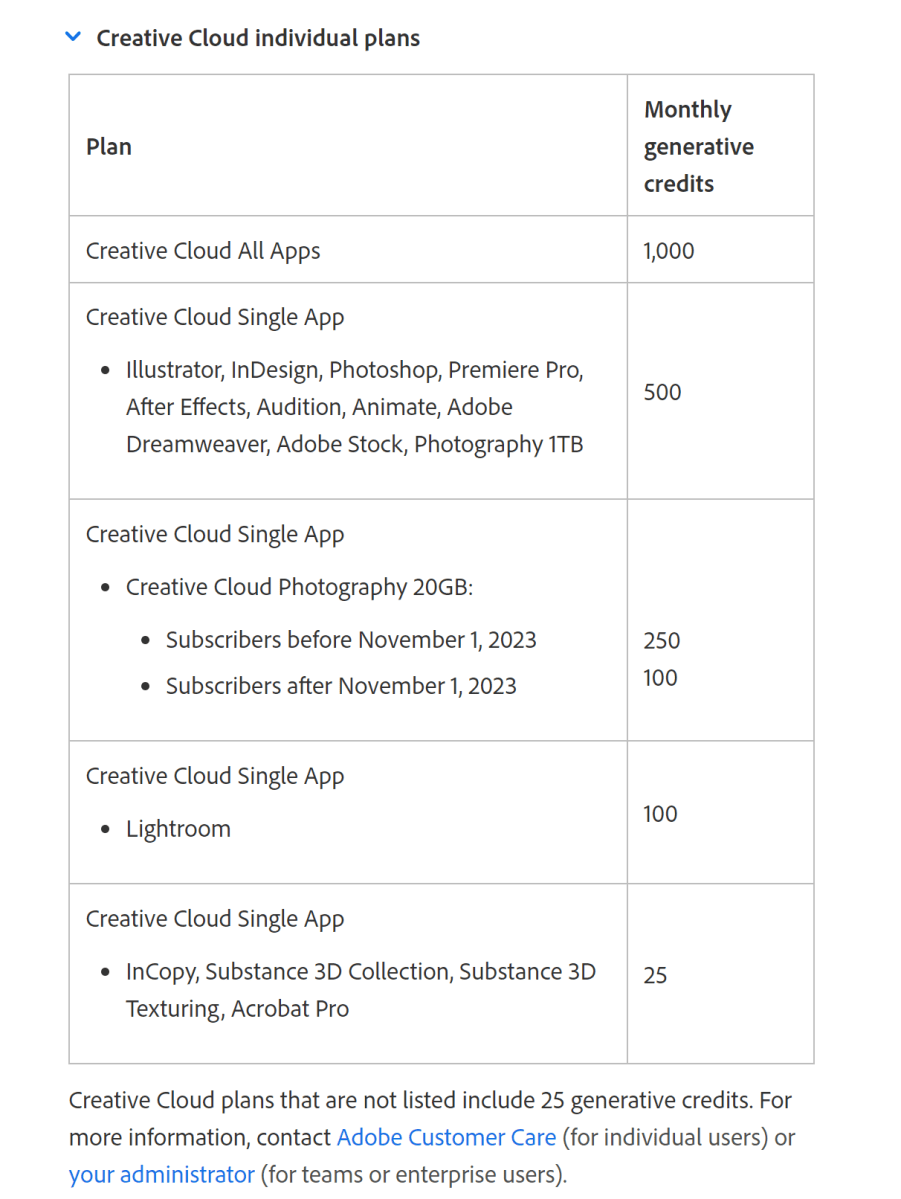 Adobe's Creative Cloud plans for Firefly.
Other plans
have their own constraints.
Adobe
Beginning today, though, everyone who uses the free version of Creative Cloud, Firefly and Adobe Express for text-to-image, generative fill, expand, or recolor, will be limited to 25 monthly credits to use the Firefly tool. After that, Firefly abilities will be shut off and you'll be asked to pay.
If you're on a Creative Cloud plan for the entire suite, you'll be granted 1,000 credits per month. If you subscribe to a single visual app like Photoshop, you'll receive 500 credits. Lightroom users will receive just 100 credits, though, with the Creative Cloud Photography plan being granted 250 credits if they signed up before Nov. 1. (Otherwise, Adobe will limit it to 100 credits.) You do, however, get one perk: unlimited use of Firefly until Nov. 1 for all paid plans.
If those credits expire, though, the AI gravy train won't shut off; Creative Cloud subscribers will see a drop in performance, and that's all. If you pay for Express, you'll only be able to generate two Firefly images per day until the next month begins.
Unfortunately, credits won't roll over, Adobe says. There will be an option if you need to buy more, however. Adobe plans to charge users $4.99 per month for an additional 100 credits.